Heston's report on his 'Headline Worthy' life.
Time to do a bit more reporting on my own life, as opposed to those with agendas picking and choosing what they like. I've lived a full life and will always be accountable for anything i've done – or will do.
The ABC's smear campaign has more errors and omissions, this time taking to me personally. So I felt it was time to have my say, with the details they apparently didn't want you to know, or didn't do the work to find out themselves.
Others reporting about my life – Saturday 4th December 2021
My report about my life – Saturday 4th December 2021:
Others reporting about my life – Sunday 5th December 2021
My report about my life – Sunday 5th December 2021:
Others reporting about my life – Monday 6th December 2021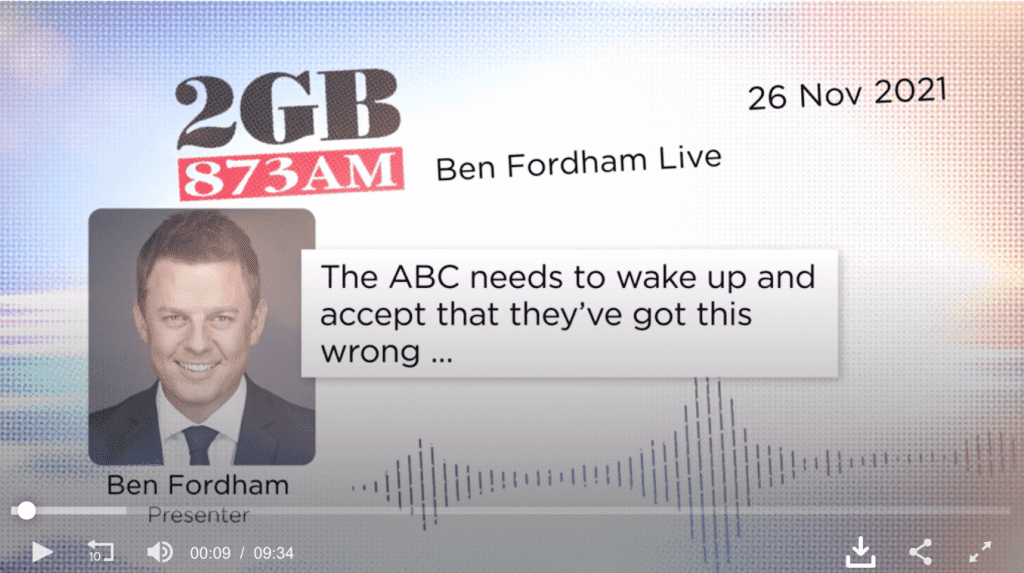 ABC accused of 'grubby revenge attack' after publishing nude images of Afghanistan Veteran
My report about my life – Wednesday 8th December 2021
Heston Russell Podcast Episode
PODCAST SHOW NOTES
Episode 03: Heston's report on his 'Headline Worthy' Life
Heston & Sam decided to sit down, debunk & discuss the latest ABC & Media smear campaign about his personal life. The ABC has provided an indirect platform to display who Heston is here and now – by being open and honest about decisions in his past. With the belief that the standards you walk past are the standards you set – Heston has ruffled feathers as he has committed to hold people accountable to do the right thing and things got personal.
In this episode we discuss;
The OnlyFans Account, Trolls and D*ck Pics
The Shame Spiral
Media Avoiding Accountability and the unfortunate standards of current reporting
Living a full life
2020 the worst year of Heston's life and the greatest personal growth and emotional maturity he gained.
Putting himself (and body) on the line to create change
Latest Lessons Learnt
Podcast episode here.
1:00: 2 word check in.
5:00: Debunking the latest media attacks on Heston's character
"If you allow and wait for others to rally to your rescue, to talk on your behalf, you're too often going to be left disappointed".
6:58: Lack of integrity in media and reporting
"Lack of integrity creates a lack of trust and this creates uncertainty"
If there is no foundation of trust then everything else is built upon at least one layer of uncertainty
8:00: The back story – the ABC story and why we are here to begin with
For more info and the full story – vsf.org.au/abc
9:00: Mark Willacy's book launch and the conversation had between Mark and Heston
12:30: The fatal mistake
16:00: This time has been symbolic of Mateship & "protecting my guys"
"You can attack me all day but you cannot attack those that I'm responsible for or those that I love without just cause.
19:20: Headline Worthy Reporting
21:00: Content comes from 2 places – "it comes from those that actually contributing and those that are commentating on it".
23:30: Living a full life
24:20: Transitioning from the Military, accepting sexuality and trying to establish life outside of the military
25:15: I lost myself and become infatuated with living in the moment.
26:30: Transitioning between values
28:00: Impacts of the Brereton Inquiry
29:30: Beginning to work with Swiss8
32:00: How did OnlyFans come about?
"The gay culture is very body positive"
33:00: D*ckPics
35:00: Public Affirmation through social media
36:30: Spills the BOOK secret…
37:00: "2020 was THE worst year for me"
40:00: Through community you can find that identity that is often substituted for purpose
43:00: Online Trolls, Bullying and targeting my authentic purpose
45:30: Labels, Rank, Position
50:00: Sam debunks Heston's character from 18+months ago that was reported – to here and now and current.
52:00: Toxic Comparison
55:00 Putting yourself and your body on the line to create change.
55:45: Learning from other people's opinions
"You don't need to be allowed to lead, you just lead or you don't"
57:30: Some of the best lessons you learn in life is what not to do
1:00:00: Is collaboration possible or is segregation needed?
1:05:30: Healthy competition – indirectly collaborating because you are being pushed beyond your standard performance to achieve a greater outcome.
1:07:00: If you sit there waiting for people to commend you on what you have done, you are going to be waiting a long time.
1:08:30: Has this deterred you away from the political path?
1:09:00: "The Cost of justice in this country is unaffordable" – David.
1:11:00: It would be easy to let this go – but what if it happens to someone else later and I didn't do all that I can that's what I would regret.
The ABC is the only one calling on No Caller ID
1:12:30: Where is the support of Defence and past Commanders?
1:16:30: As an officer you eat last
1:18:30: How was this latest media stint been relevant?
1:20:00: The true test of culture is in crisis or in absolute success
1:21:00: "The ABC provided me with a indirect platform to display who I am here and now"
1:24:30: Social Media Impact and external validation
1:25:45: The SHAME spiral
1:31:00: The stories we create in our head and opinions we form about someone we've never met.
1:34:00: Assumptions are the mother of all F up's
"The standard you walk past is the standard you set"
1:38:00: Sometimes you just need to take action because it needs to be done.
1:39:00: If something is wrong address it.
1:40:00: When you lose your identity or it takes a hit, it comes back to who is that community you have connection with – who is around you?
1:43:00: Be the first to receive updates on Heston's book launch in 2022
Hestonrussell.com – join the mailing list.
1:44:00: Sign the Petition – CLICK HERE
Our noise and numbers cause action.
Sign the petition CLICK HERE
We have commenced a petition with the Australian Parliament House calling for an INDEPENDENT REVIEW of the ABC's 'Marine heard a Pop' story – & we need your help.
Please head to the link and sign the petition to show your support – click here.